Who We Are?
Vrhunec is a web design and development company with a dedicated team of experts across the globe to provide tailored-made solutions for your businesses. We help you create incredible websites that match the expectations of your audience and encourage them to convert into customers. Our designers and developers put forth their brilliance together in building up flexible, fast loading and future-ready websites as per your business needs.
Most trusted in our field
We incorporate the latest technologies and market trends from all over the world and craft stunning eCommerce websites that connect your brand directly with the customers. In short, we build websites that has everything you desire.
A website that is operational for the present and compatible with future evolutions.

Quickest loading speeds and 24X7 customer support across multiple channels.
Our Services
We listen to your business, understand your goals and perform meticulous research to discover strategies that work best for your business. We don't hesitate to go out of the box and formulate new techniques for your eCommerce if required.
Our Partners
Our Satisfied Clients
We provide end-to-end solutions to exceed the expectations of your audience.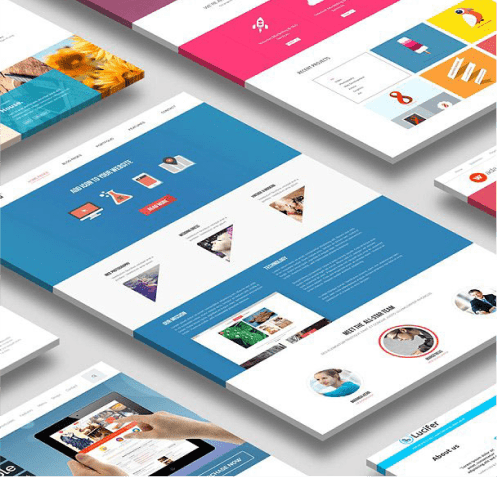 We provide end-to-end solutions to exceed the expectations of your audience.
Use this leading ecommerce platform to build your store and stay ahead of the competition.
Build complex things easily and turn your dream into reality with the most reliable ecommerce platform.
Create beautifully designed websites with easy to use, manageable, no code interface, Secure and fast!
Our Update News
Keep yourself updated with the latest happenings in the ecommerce industry
What Our Clients Say?
"We reached out to Vrhunec for help launching our web store and having it integrate with our existing website. In the first 24hours of launch our store generated thousands of dollars in sales. We are professional baseball team in South America, with a large fan base worldwide. This project was very important to us. We could not be any happier with our decision of working with Vrhunec for this project. They were super organized, low cost, and an absolute pleasure to work with."
Luis Amaro
General Manger Aguilas del Zulia
"Reliable and Effective! My request has been implemented within 24hours from my first contact, I would definitely recommend Vrhunec in case you need a fast and responsive development service."
Enrico Gandini
SanjayKasliwal
"The team at Vrhunec have been very helpful. We used their full page banner code and it worked really well. Further follow up with them for extra assistance was handled promptly and professionally. "
Loretta R.
Goodwill Wine
We Have Branches All Over The World
Build a stunning eCommerce store and dominate the digital space with your brand. Vrhunec lmaxlengthets you create a seamless shopping experience for your audience with customized e-commerce websites.