Artificial intelligence (AI). The latest buzzword that's taking the whole world by storm! Undeniably, AI is transforming every aspect of our personal and professional lives. And this is just the beginning.
AI will continue to grow, taking giant strides, dominating each sector, and revolutionizing how people live and the systems work. The marketing industry is no exception, which operates on data, and statistics started embracing the opportunity AI brings.
The core benefit of AI marketing tools is gathering accurate data and utilizing it for a better understanding of customer behavior.
According to the 2023 statistics, Artificial intelligence in marketing is valued at 27.4 billion US dollars in 2023 and is expected to reach 107.4 billion US dollars by 2028, with a growth rate of 186% each year.
In this blog, we will dive into how AI tools for marketing are revolutionizing the digital marketing space.
What are AI Marketing Tools?
AI marketing tools are tools or software that leverage artificial intelligence technology to assist marketers in making data-driven decisions. The AI marketing platform employs artificial intelligence to analyze data, automate processes, and help marketers make informed decisions.
AI in marketing helps create better customer experiences. Here is how AI marketing automation is transforming the digital marketing sector.
1. Highly Targeted Advertising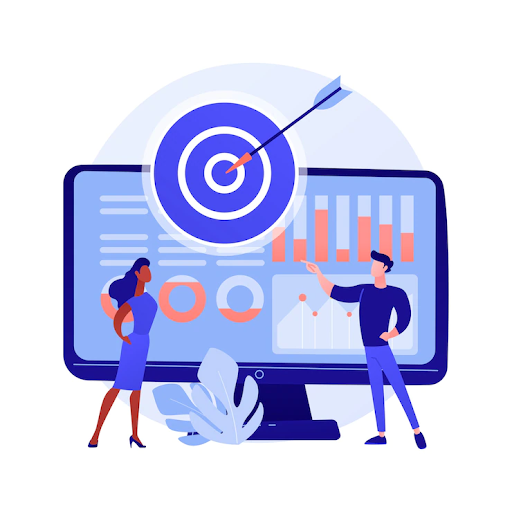 The best AI marketing tools empower marketers to run highly targeted ad campaigns to attract customers & help businesses reach the right people at the right time. Naturally, it results in higher clicks and conversions. Once programmed, machine learning technology mimics human behaviors and learns by analyzing the output.
AI marketing tools can benefit brands by targeting the audience with customized messages. As a result, customer satisfaction increases, resulting in better outcomes and improved brand identity
2. Personalized User Experience
Every marketing strategy aims to capture most of the target audience and convert them. And customer experience is a critical factor in deciding the success of a digital marketing strategy.
When the content is personalized to the customer, it helps them solve their problems or gain knowledge in the industry. That is where AI marketing tools shine. AI can make customers feel like the brand was exclusively built for them, thus making them happy.
Customers feel important and are more likely to convert into recurring customers. AI marketing can help collect data, understand consumer behavior, and interpret what content is more relevant based on factors like location, past data, etc.
3. Accurate Prediction Of Customer Behaviors
As discussed above, marketers can use marketing AI tools to personalize customer experience using past data and predict customer behavior for existing or new customers.
The AI marketing automation technology collaborates with data management platforms that collect second and third-party data. And thus, AI collects information about the customer from multiple sources, not just your website.
AI marketing tools can help marketers deeply understand customer interests, target the right customers, and personalize ads to their needs. As a result, marketers can focus on those who are receptive to the content and likely to convert.
It helps divert focus from the customers who are unlikely to convert. This laser-focused targeting saves tons of marketing efforts and money.
Indeed, better results with lower investment!
4. Efficient Campaign Automation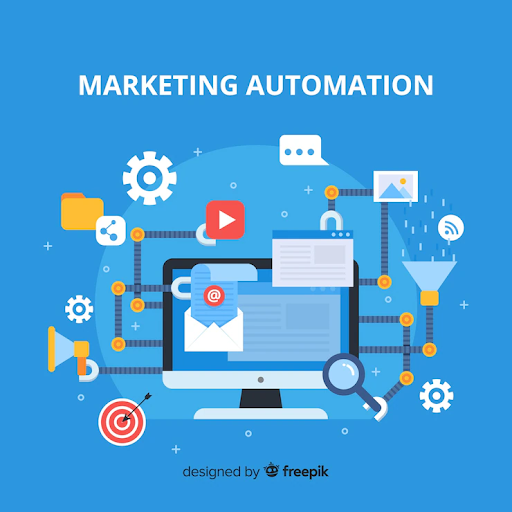 Marketers can automate most campaign activities using AI marketing tools. These can optimize and streamline tasks like collecting, analyzing, and interpreting marketing data and understanding consumer behavior.
AI for marketing automation makes the whole process highly efficient. Automating campaigns and back-end processes can save time and money so marketers can focus on improving productivity, planning the Next product release, etc.
Automating even a part of digital marketing strategy can hugely improve productivity and unlock growth opportunities. That is why chat GPT marketing is gaining a lot of traction these days!
5. Real-Time Customer Support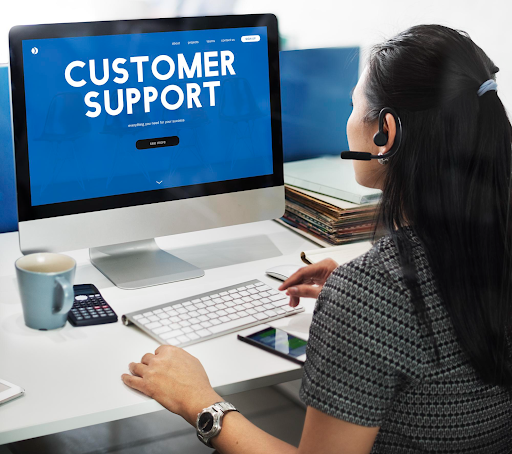 With every business going digital, customers seek responsive and solution-orientated experiences. Customers want to be heard and understood. AI marketing tools like automated chatbots give the impression of talking to an actual person in real time.
Thus, marketing AI tools can offer information about navigation, common questions, tracking and fulfilling orders, etc. However, Chatbots may not create personalized experiences for customers.
Chatbots can quickly respond to customers, assist them with basic needs and connect them to the agent if needed. Using AI for marketing automation, the chatbots are made available 24/7, thus reducing call wait time for customers looking for help.
The automated responses can help businesses create better customer experiences and increase overall customer satisfaction on a larger scale.
6. Content Optimization
As you have figured out by now, AI marketing tools enable marketers to extract useful info about consumer behavior, their interests, and market trends. AI tools for marketing help in sentiment analysis, keyword optimization, natural language processing, automatic spelling, and grammar check as well. Therefore, it helps them create relevant and superior content that serves the audience well and builds a loyal brand identity.
Bonus: Chat GPT For Marketing
Chat GPT, Open AI's latest product, captured the whole world's attention with its exceptional conversational capabilities and provided astoundingly human-like responses to queries. Reaching a million users within a week of its launch, ChatGPT surpassed all its competitors to become the most innovative AI chatbot.
Needless to say, this revolutionary tool has countless features for supercharging your digital marketing efforts! Chat GPT Marketing can be used in several ways: personalized content creation, lead generation, email marketing, social media management, dedicated customer support, and whatnot.
As long as data is available, the capabilities of ChatGPT are limited by only a marketer's imagination to enter helpful prompts
In Conclusion
AI for marketing automation has a long way to go to reach perfection. But, it constantly learns by collecting, analyzing, and interpreting data to become smarter. AI has significantly impacted almost all industries in unimaginable ways and can help people carry out repetitive, tedious, or risky jobs.
With the introduction of new algorithms, the efficiency and accuracy of AI tools will improve and allow humans to work on intelligent tasks. Optimists believe that AI is all set to make this world a better place to live.
From a business perspective, AI marketing tools aren't designed to replace human marketers. Instead, anyone can use them to optimize and streamline marketing strategies to create the best customer experiences possible.
It's your turn now. Go and try the best AI marketing tools out there and enhance your marketing! If you are looking to enhance your brand's reach, then you're in luck! Vrhunec offers specialized SEO and digital marketing services to boost your visibility.
It's time to be present where your customers are searching for you! Contact us to know more.