Do you own a Shopify store? Then you must know how SEO plays a crucial role in driving organic traffic and generating sales. This powerful marketing strategy is affordable and can be easily implemented.
Now there is no need to invest in external marketing or advertising campaigns. In this article, we'll discuss the complete Shopify SEO checklist & problems to optimize your website.
Are you looking for Shopify SEO services for ranking a new website or existing e-commerce store? Our Shopify SEO tips & recommendations will guide you to improve your website's visibility & optimize content without hiring any SEO Shopify expert.
Wish to rank at the #1 position in SERPs? Just go through our must-read SEO checklist to increase your business growth & traffic from different search engines.
What is Shopify SEO?
Shopify SEO is a set of SEO adjustments that are unique to the Shopify platform. Though Shopify stores come with in-built SEO features & tools. But still, e-commerce websites are likely to go through some SEO setbacks that affect their google rankings.
Some of the major SEO Challenges For Shopify Stores:
Duplicate & Thin Content
Poor Site Architecture
Not Utilizing Schema
Uncrafted URL
Shopify SEO Automated Tools:
Isn't it great news for all the Shopify store owners? These built-in SEO features include
Auto-generated "rel-canonical" tags to prevent you from duplicate content penalties.
Auto-generated robots.txt and sitemap.xml files.
Automatic SSL certificates with HTTPS protocols.
Auto-generated page titles include the store's name.
Unfortunately, you can't rely on Shopify alone for the SEO of your eCommerce stores.
Now, Let's check some of the best Shopify SEO recommendations!
Basic SEO Checklist: Set up & Configuration
#1. Register your domain through Shopify
From the SEO perspective, it's important to pick a domain name relevant to your niche in order to rank higher. Don't know how to choose your domain name? Then, you can try Shopify's fully automated domain name generator!
Just enter the brand name or domain name you admire, and Shopify will generate some ideas available to buy based on your selection.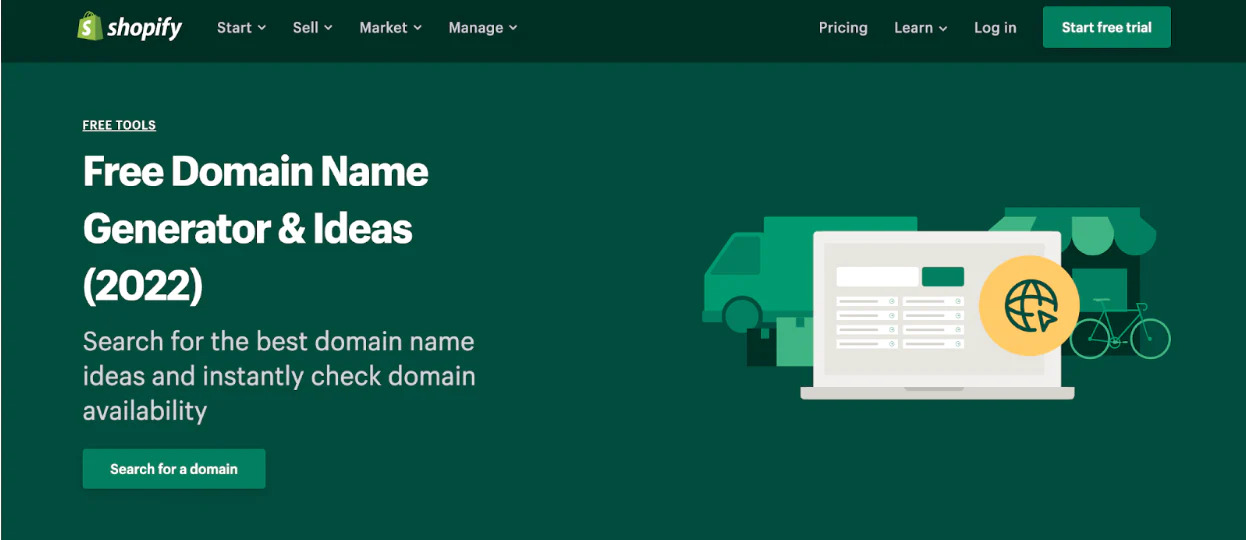 #2. Set up Google Search Console:
Shopify automatically generates a sitemap file that lists all your website pages. If you already have a Shopify store, you can use the link below to check your sitemap:
[www.yourstore.com/sitemap.xml].
Google search console is a prominent S EO tool for your Shopify store.It's search console that decides the quality of your traffic based on Manual Penalties & Website errors.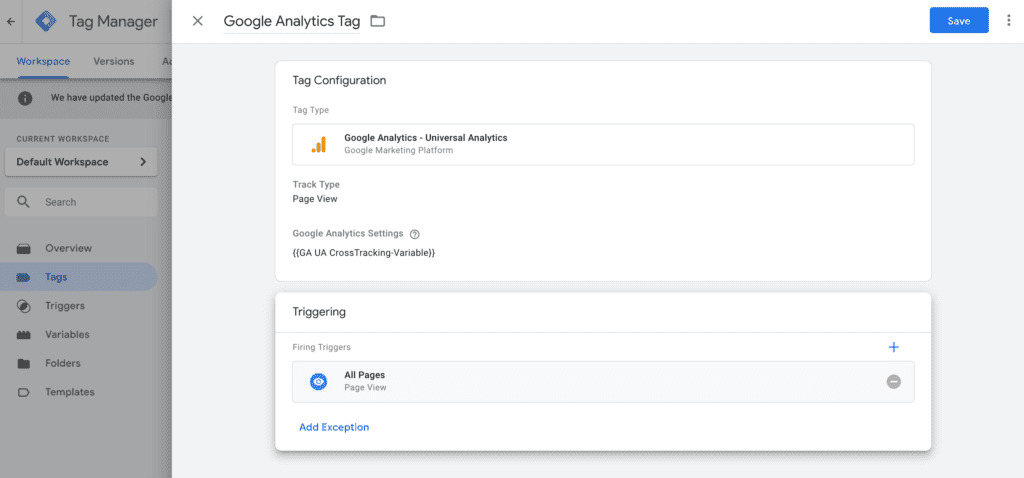 SEO Shopify Expert Tips:
To crawl errors, you can use Google Webmaster Tools.
Verify your Shopify domain to let google know that you are the correct owner.
#3. Install Google Analytics:
Do you know it's Google Analytics that links your SEO efforts with your Shopify store. It helps you keep track of the business revenue earned through SEO and organic traffic.
You can also check the report of high performing product pages on your Shopify store.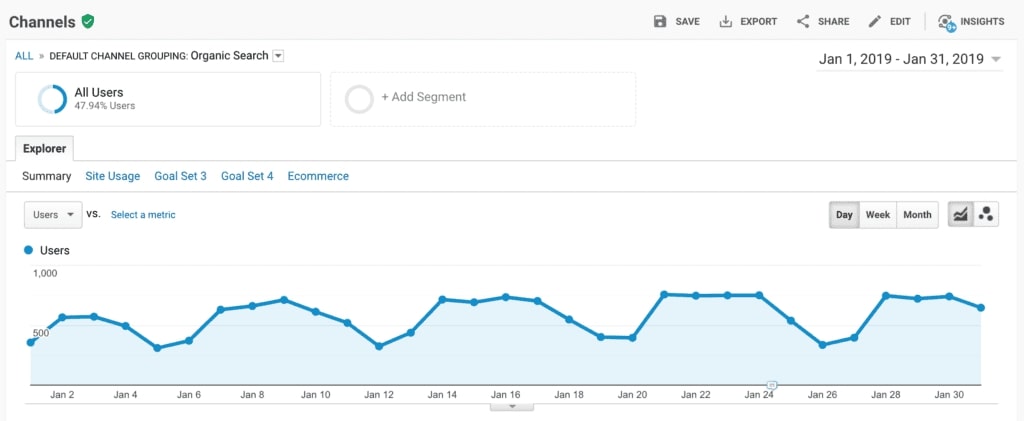 For best results and data analysis, you can connect google analytics with the google search console.
#4. Create a Universal Analytics property:
Once you have created google analytics, the next step is to connect Google Analytics with your Shopify Store.
The first step is to create a Universal Analytics property.
Now, enable eCommerce tracking in your Google Analytics account.
You can also opt to turn on enhanced eCommerce tracking to keep a track of visitor behavior.
#5. Get a Paid Shopify Plan:
If you are on the trial Shopify plan, your efforts and work are likely to disappear soon. So it's better to get a paid plan for google to index and crawl your site. Also, make sure to remove the passcodes, and unlock the completed pages.
#6. Know the Free & Paid SEO Tools:
Paid SEO Tools:
Semrush/ Ahrefs, a complete SEO tool suite for research, tracking, and Shopify SEO Audits.
Keywords Everywhere, for researching keywords.
Moz/ MozBar, for SEO research
Free SEO Tools:
Surfer SEO Chrome plug-in for free search data and content guidelines
Keyword.io, for free keyword suggestions
Screaming Frog, to find crawl errors on your site.
Plug-in SEO Optimizer
On-Page SEO Checklist for eCommerce Stores:
#7. Do Your Keyword Research:
Keyword research is the core element of Shopify's SEO strategy. The volume of organic traffic to your store depends on the keywords you picked to start your SEO campaign.
It's important to perform qualitative research to select the keywords relevant to your industry or niche.
Don't worry! There are thousands of keyword research tools that can help you identify the user's intent & right keywords to drive potential traffic to the website.

The most important keyword metrics you should focus on:
Search Volume: This metric tells you the number of times a keyword is researched on a monthly basis.
CPC: More the CPC; more the conversion rate for transactional & commercial keywords.
Keyword Difficulty: High searches for a particular keyword also indicate a high difficulty level. Make sure to choose & target a keyword that is easy to rank at the #1 position on google.
Experts tip for Shopify Store owners:
For Web pages, Target keyword cluster.
For product and category pages, target keywords with more transactional intent.
For blog posts, target keywords with informational queries.
#8. Optimize Your Page URLs
If you want to improve your website's ranking on google, it's important to build a URL that's easy to connect for both google and the user. Make sure:
Always add the primary keyword.
URLs are readable.
Avoid using underscores( use hyphens)
In Shopify stores, your product page URL is automatically generated according to your page title. In case you want to edit your URLs:
Open Shopify admin > Online Store > Pages.
Now, Click the page title you want to edit.
Go to Search engine listing preview.
click "Edit website SEO."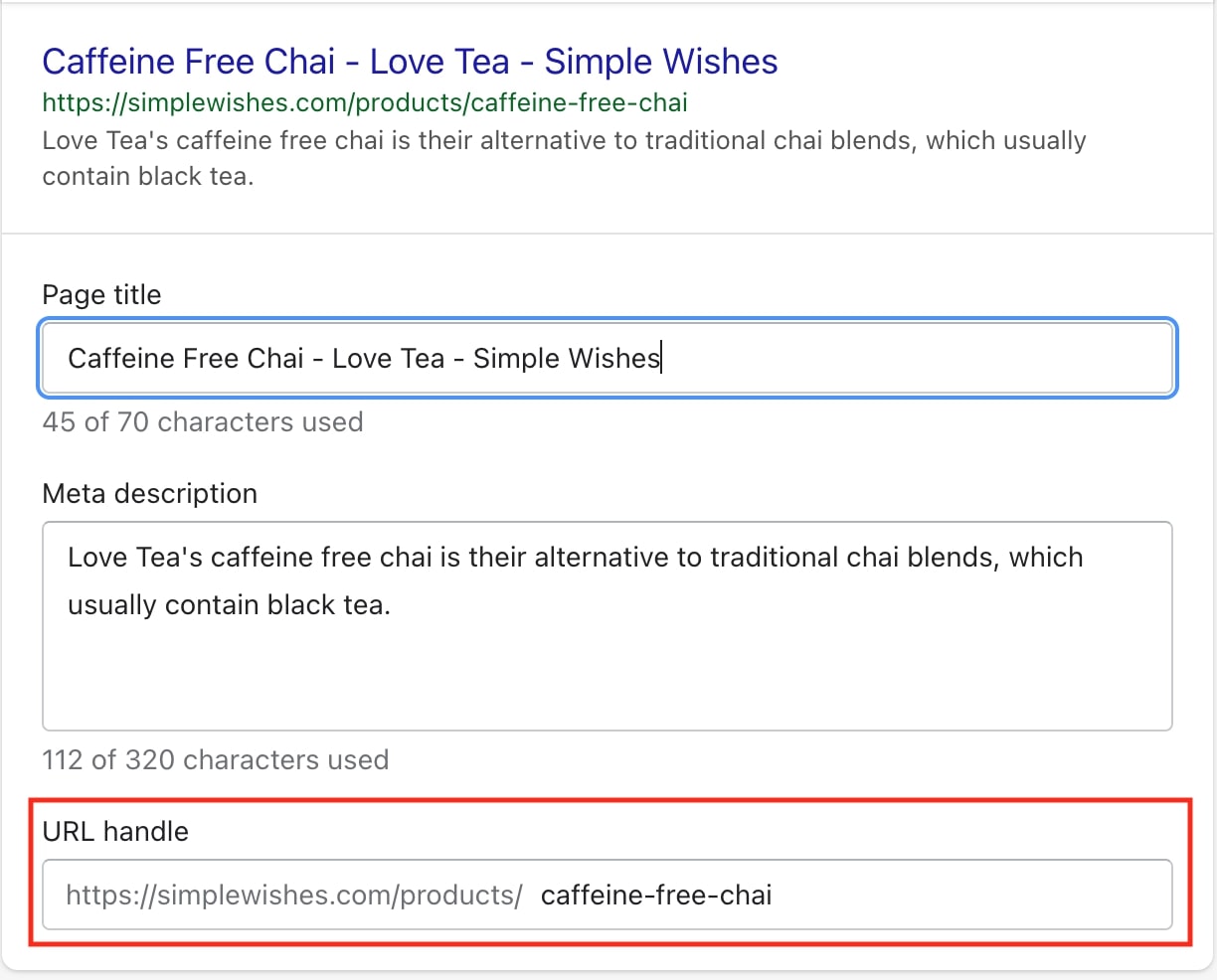 SEO Shopify Experts tip: How to optimize your URL?
Keep it simple & short.
Include the target keyword.
Remove unnecessary words (and/or/the/etc.)
#9. Use Content Optimization Tools & CMS (Content Marketing strategy):
Content marketing strategy is important to support your Shopify SEO. Driving more traffic to your website is not the motive, it's the lead generation that matters the most.
So, having thin content on your products page can cause trouble for eCommerce websites.
Content optimization tools such as SEO content assistant, and Surfer SEO can help you deal with Shopify SEO problems.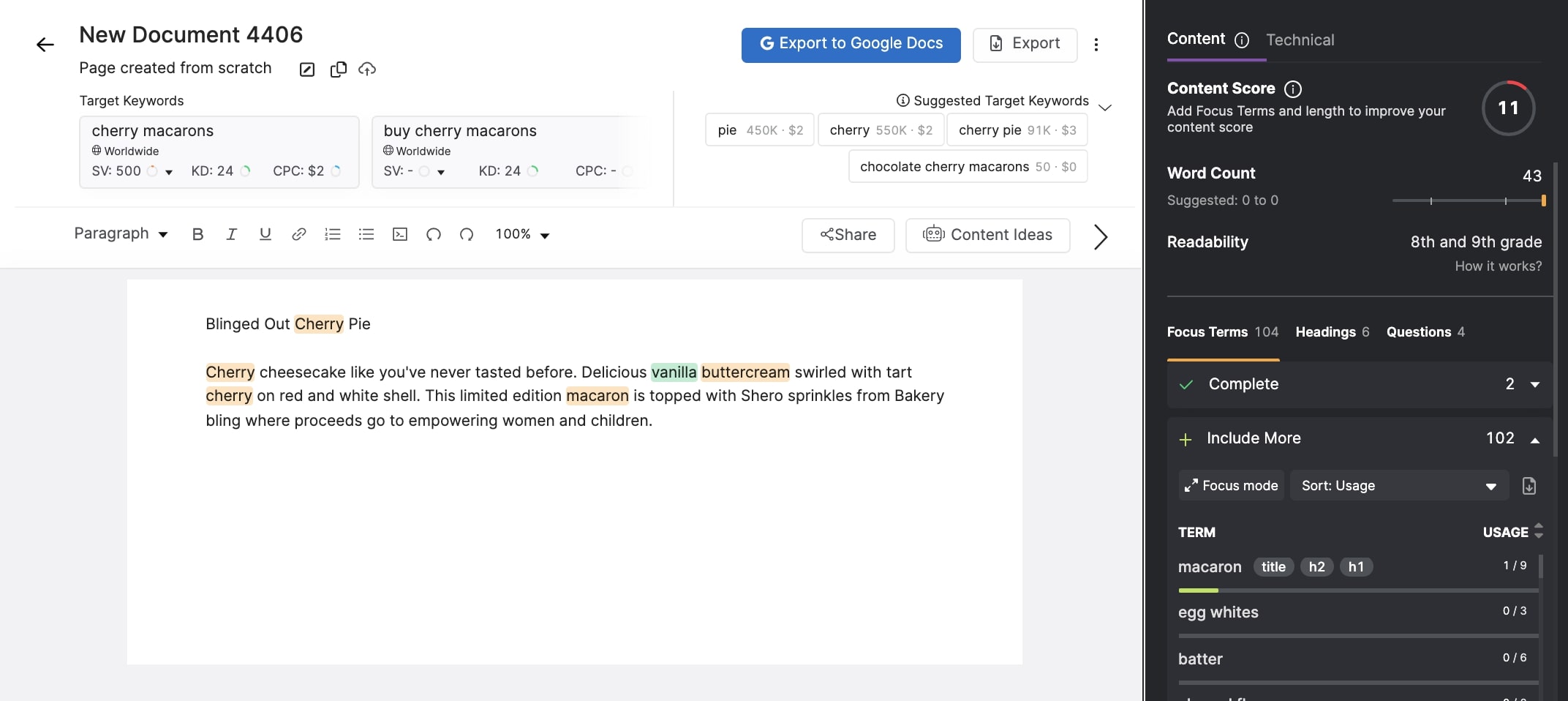 #10. Optimize Your Meta Titles & Meta Descriptions:
Meta titles & descriptions display on SERPs when someone searches for a specific keyword. So, what you need to do is:
Make sure your meta title length doesn't exceed 60 characters.
And, the meta description should not exceed 155-160 characters.

#11. Shopify SEO Image Optimization:
SEO revolves around texts, keywords, and not forgetting Images as well. Content with high-quality images is way more interesting than plain content. Isn't it?
Also, the google algorithms do consider the number of time users spend on your store. To optimize the images for SEO purposes, you need to add the:
File name
Alt tag: Shopify SEO Image description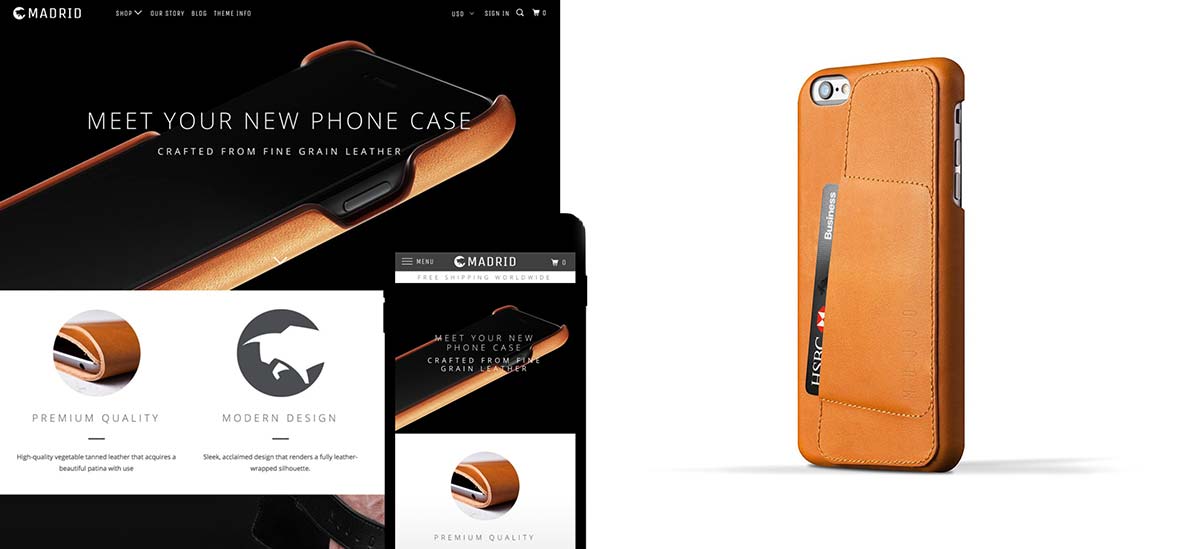 This text helps the search engine crawlers to identify what your image is about. So they can refer the audience to your blog when they search with similar keywords.
Off-Page SEO Optimization for eCommerce Stores:
#12. Link Building SEO Checklist
If you want to earn a high ranking and Google's trust; building off-site links is crucial.
Though creating link building strategies is the most challenging thing to do in SEO. But getting links from popular platforms builds your authority & credibility. Check, the most common ways to start link building:
Blog posting; make sure to post 100% original & high-quality content.
Get featured in product roundups/gift guides.
Guest blog on sites related to your niche.
There are many tools like Ahref, Semrush, and Moz explorer that help you identify the links earned by your competitors.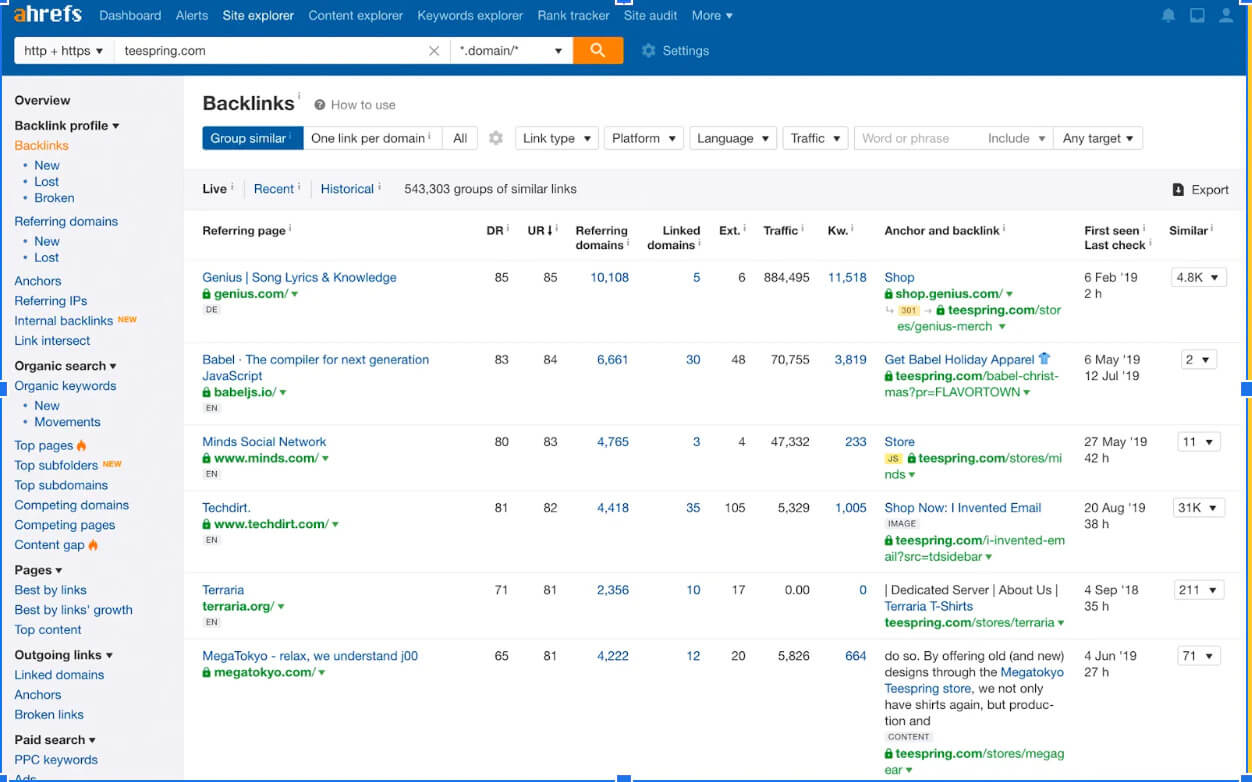 #13. Invest In Public Relations
Almost every authoritative brand or website looks for PR outreach to promote brand visibility. It's one of the best SEO strategies to earn quality links from credible sources.
Are you a start-up or SMB? Can't afford to invest in PR? Then, you must sign-up at HARO (Help-A-Reporter Out) to get media mentions. This platform helps you get daily emails & notifications from publishers, and journalists looking to feature certain products.
Technical SEO Checklist
#14. Add Product Schema
You can manually add Shopify Seo product description to your website. So, what do you need to do?
Open Themes > Action > Edit Code.
Generate markup using a schema generator tool.
Enter all the required properties.
You can use the following Product Schemas to make the process smooth and easier.
Aggregate rating.
Brand.
Category.
Color.
Dimensions.
Model.
Material.
Special offers.
Image.
#15. Add Product Reviews:
Honest reviews about your products & service encourages the users to click and buy.
You must download the Product Reviews app available in the Shopify store to display yellow stars in your SERPs.
#16. SEO-Friendly Navigation Menu
A smooth and SEO-friendly Navigation menu enhances the user experience. Not only does it help the audience but also google crawler to easily move through your website.
SEO Shopify Experts Tips for Clear Navigation:
Make sure your products are well organized and displayed across pages. Always add Shopify SEO product description, so users can easily contact and support you.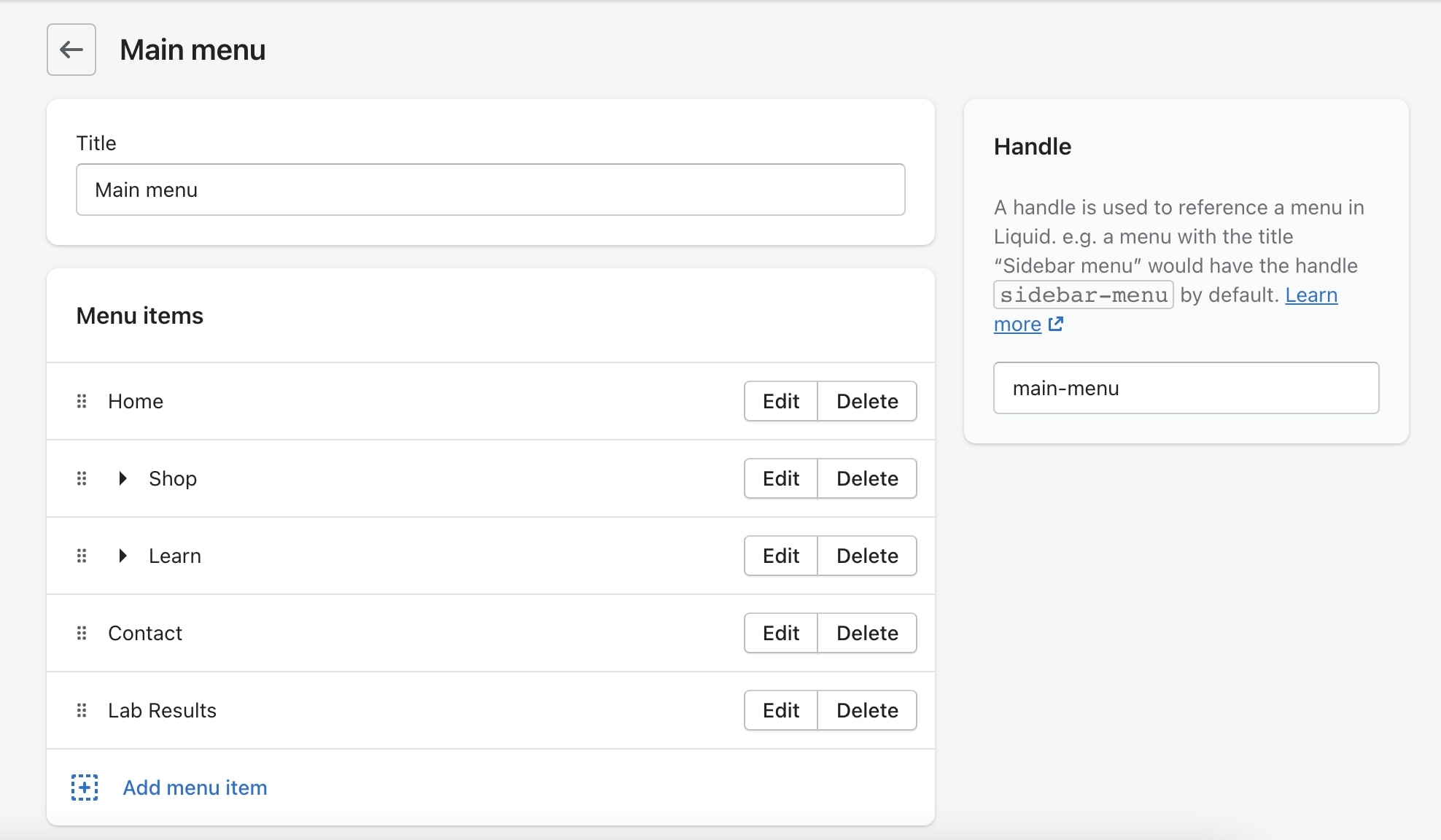 #17. Add Internal Links
Internal links help search engine crawlers to know the site structure and descriptive anchor text. It helps know google which pages are more important, and what they are about. So, google can rank them better.
So, make sure to use PageRank for primary categories. Avoid using links on pages with out-of-stock items, or thin content.
#18. Is your store Mobile friendly?
Though all the shopify themes are mobile friendly. But still you can use our experts recommended tool if you are using another eCommerce store. We suggest using Google's Mobile-Friendly Test to check whether or not your site is mobile responsive?
Simply, enter your website page and see if it's optimized?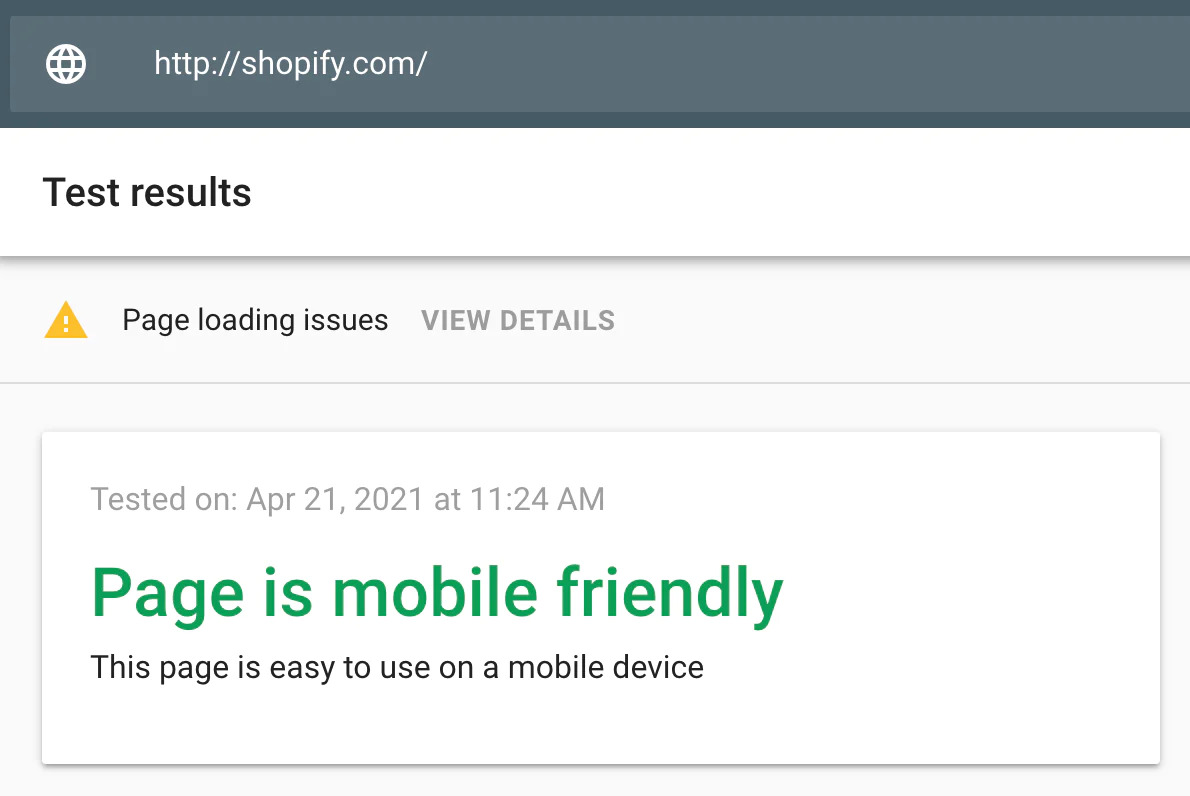 #19. Fix Crawl Errors:
Google won't be able to view your pages correctly if there are crawl errors on your website. Where to find them?
Open Google Search console> Coverage Report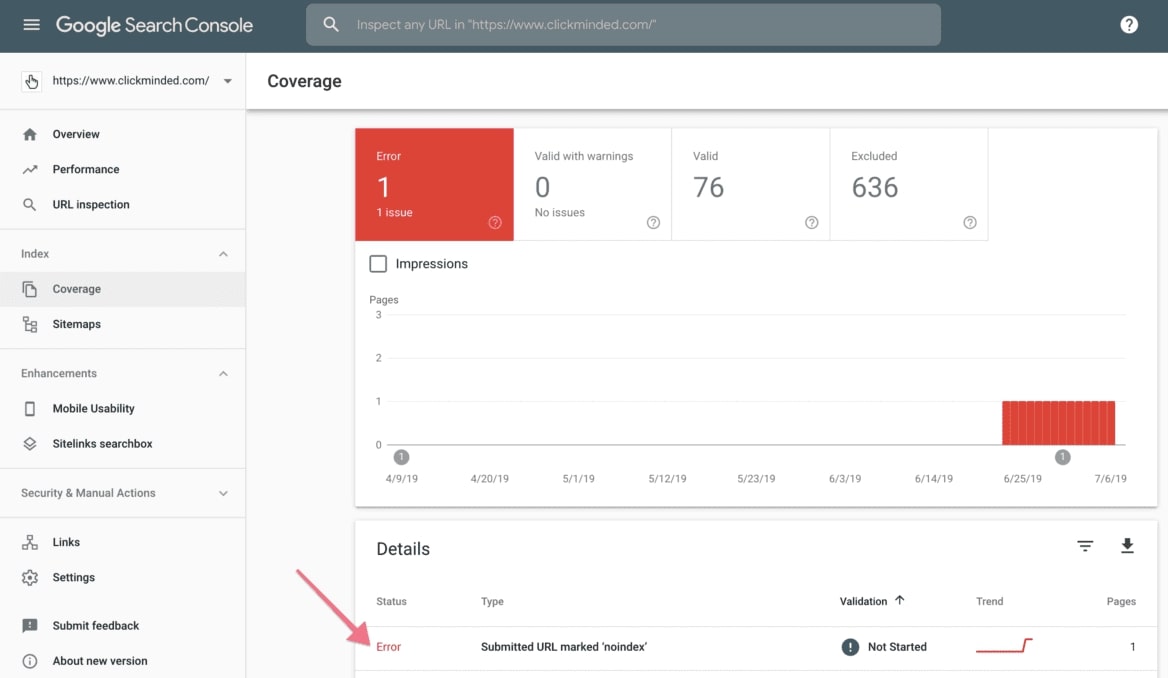 #20. Fix Broken Links
To avoid the google penalties, it's important to make sure your site doesn't have broken links. Not only does it limit the customer reach but also affects the website's credibility.
There are many SEO tools like Ahref or Screaming frog to identify, rebuild or remove the broken links on your website.

#21. Increase the Speed of Your Shopify Site
In order to drive more traffic , and generate more leads, make sure your shopify store provides an excellent user experience and speed.
If the product pages are taking time to load; your website is likely to experience the bounce rate.
There are many tools that checks the speed of your website:
Google's PageSpeed Insights,
Pingdom.
GTMetrix
Local SEO Checklist:
#22. Set up Google My Business
It's free and a brilliant SEO tool to list your local business in a few minutes. It helps customers find you across Google Search and Maps.
Open the sign-up page.
Follow the instructions/ prompts for listing.
Enter Name, Category, Location, and Contact Details.
Now, optimize your Google My Business Page. It enables the users to find you on Google Maps & Search Engine.
#23. Fill out your Contact Us page:
Contact us page is important to generate leads and earn the trust of Google, especially for local businesses. Let us tell you that google does verify data and information shared on your page. So, make sure to mention the right address. It allows the shoppers to easily find your name, phone, and address.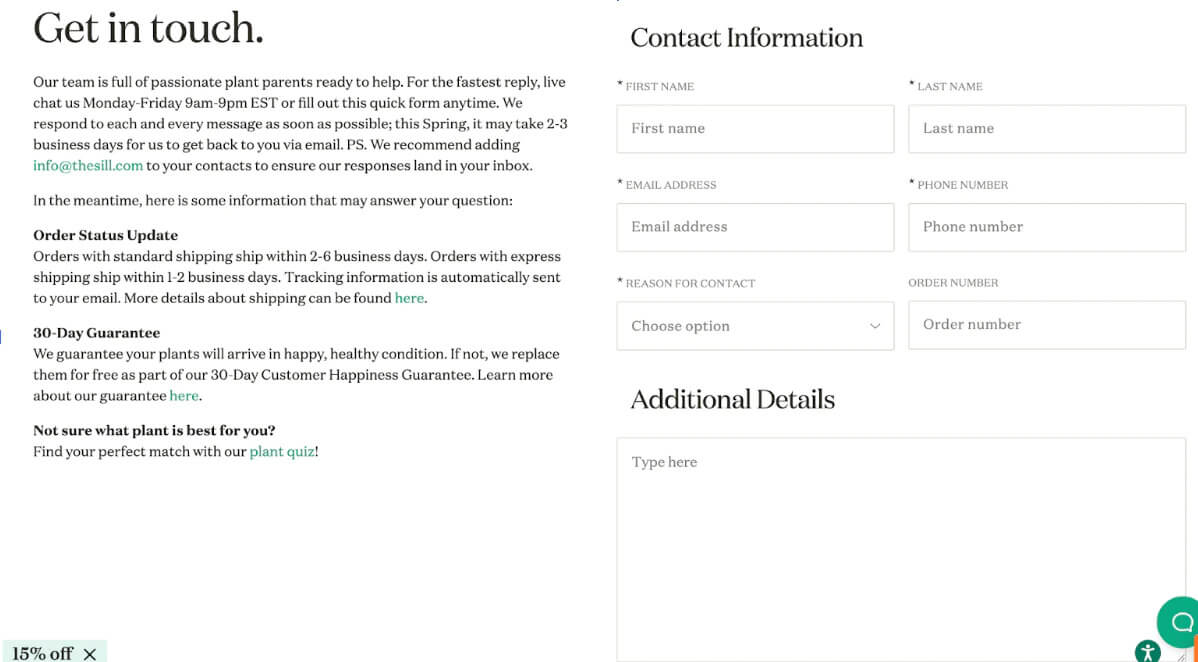 #24. Create Location-specific landing pages.
Do you own physical stores in separate locations? Then keep in mind to always create different landing pages for different locations. Thus, making it easier for the different pages to rank in the local area.
No doubt it's time-consuming but the biggest benefit is you don't need to build and maintain different websites.
Shopify SEO Tips: Do not publish unhelpful pages or thin, and unoptimized content to avoid the google penalty.
#25. List your Business on Major Platforms/ Web Directories:
Though hundreds of platforms are available on the Internet. But, what matters the most is to list your business in a niche-specific directory. Here is the list of some most popular social channels & directories where you can list your online store:
LinkedIn Company Directory
Facebook
Google Maps/ Apple Maps
Google My Business
Bing
Yelp
Better Business Bureau
Foursquare/ Yellow Pages and many others
Wrapping up!
All set to create your brand new online store? Our Shopify SEO checklist will help you build a website that is both google friendly and user-friendly. The simple strategy to please Google, Bing, or other search engines is to please the people. To rank at #1 position in SERPs, always share the best information about your brand products and services.
Searching for the best Shopify SEO agency in the US, we provide the best shopify SEO services worldwide. Feel free to contact us!